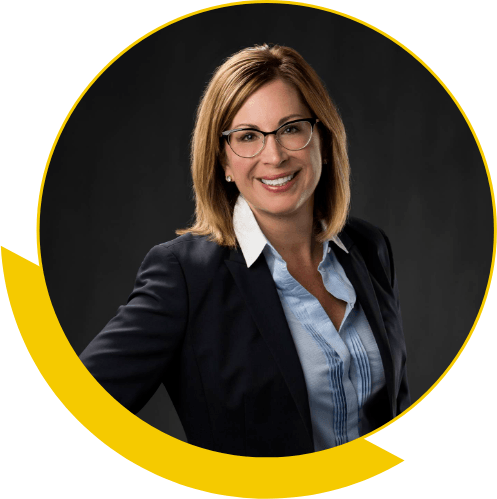 Pamela Siekman
Co-Founder and CEO
---
A stock broker, a lawyer or an entrepreneur. No, this isn't the beginning of a colorful joke. These were my career options, I decided, when I was 15 years old serving as a receptionist at an automobile dealership in my hometown of Urbana, Ohio. Since I wasn't great with derivatives and didn't get into the law school of my choice, entrepreneur won out by default. It made me who I am today.
Active in Ohio politics and policy-making for 20 years, I have cultivated a rolodex of relationships among Ohio's Fortune 1000 companies and its local, state, and federally elected officials. I command a wide-ranging knowledge of complex policy issues, combined with a keen understanding of how those issues intersect with politics.
In 2016, I co-founded with my husband, Siekman and Siekman, a government and public affairs firm. Having worked together for nearly 10 years, Dwayne and I embarked on a journey to provide corporate America with the same political skills and creative edge that American politicians count on today to realize their dreams and accomplish their goals.
At our firm, I have played an integral role in developing lobbying and public affairs strategies for clients, such as, AT&T Ohio, Halliburton, Sunoco Logistics, American Electric Power, The Ohio State University College of Engineering, City of New Albany, Transportation Research Center, K&D Group, Pure OH, and Mother Grows Best.
Prior to my work at S&S, I founded in 2002 PRH Consulting Group a political fundraising and consulting firm which has raised more than $100 million for state and federal candidates and corporate clients. For a decade, I played a key role in Speaker of the House John Boehner's national finance committee, with a primary responsibility of major donor fund-raising in Ohio.
After the financial crisis in 2008, I worked with NCT Ventures, a venture capital firm, to research federal funding sources for early stage start-ups (maybe I would become that stock broker after all…). As a legislative aide for then Majority Leader of the Ohio House of Representatives, Pat Tiberi, I navigated tort and tax reform bills. And as a lobbyist for the Ohio State Medical Association, I fought for the passage of "Prompt Pay" – the association's top legislative priority.
I received my Bachelor's degree in Political Science from Wright State University and a Master's degree in Public Administration from Bowling Green State University. I don't claim a lot of awards, but I'm a proud disciple of the Jo Ann Davidson Ohio Leadership Institute and the Ohio Chair of Maggie's List. Outside of making my mother proud and being an inspiration to my family, I strive to give back to my community as a Trustee on the New Albany Chamber Board and a member of Trinity United Methodist Church.
Dwayne and I live in New Albany, Ohio with our rescue chihuahuas, Roman and Lucca. My two step-children, Mary and Jarod, live close by too! Mary is a 2017 graduate of The Ohio State University and Jarod is studying mathematics and IT at Bluffton University.
---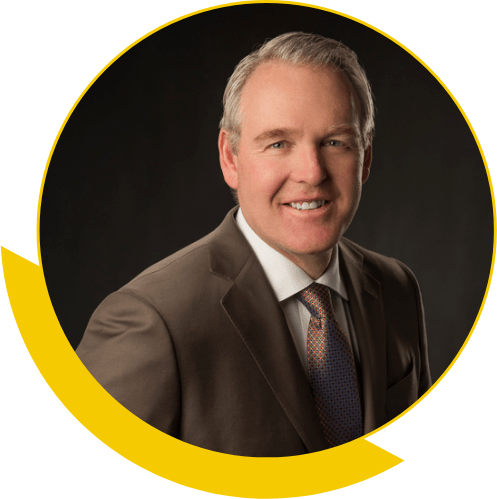 Dwayne Siekman
Co-Founder and president
---
Hard work, dedication, empower others, character and value your principles…are just a few of the traits that have been instilled in me since growing up on a small dairy farm in Nebraska and have guided me throughout my career. I am part of building a great company with a focus on delivering wins for clients in the world of government affairs, but I believe in more than winning. I believe in the Siekman, Siekman and Associates process of delivering these wins…hard work, dedication, empowering others, character, and valuing our principles.
For over 20 years, I have enjoyed many experiences in my career working with farmers, oil and gas companies, and manufacturers that have allowed me to understand the intersection of the business and political worlds. From working on trade efforts with China to developing partnerships in Brazil to building a domestic energy sector to crafting policy strategy, I have gained a knowledge base that strengthens the efforts of our clients. Agriculture, energy, manufacturing, international affairs, insurance, transportation, municipalities, and labor are just a few of the issues I tackle for our current and former clients that include Halliburton, Sunoco Logistics, American Electric Power, The Ohio State University College of Engineering, City of New Albany, Transportation Research Center, K&D Group, and Cleveland Construction. It is more than winning for me, it is winning with teamwork through loyalty and unity, learning from experiences, and leaving a legacy of perseverance.
I completed my degree in Mathematics at The Ohio State University. A math major with a career in government affairs doesn't seem logical, but I bring to the table the ability to think clearly, pay attention to detail, persuade, construct logical arguments, and expose illogical ones…our client's value this.
My journey is more than my career. I am blessed to have two wonderful children in Mary and Jarod, who are examples of my greatest achievement in leaving a legacy and a wife that I get to spend every day with at home and in the office…yes, we work together and have become a solid team both professionally and personally.
More than winning…let's do it together.
---